Everybody in Edmonton is armed?! I don't own any weapons, and chances are you don't either.
Bill Pitt has a history of making questionable or even factually incorrect statements about crime in Edmonton. He's good for a sensational quote but never any solutions. His record of irresponsible statements calls into question the judgement of local media organizations that continue to quote him. Even the crime symposium he organized in May 2011 seemed to focus on highlighting Edmonton's homicide rate rather than trying to do something about it, as he made it clear the focus was "not digging down to find the cause."
There's no question that crime is still a problem in Edmonton as it is in all large cities. And there's no question that any increase in homicides is cause for concern. But making irresponsible statements to simply stir the pot or make people unnecessarily afraid is not the way to address these issues. Bill Pitt and the media organizations that continue to cite him are doing more harm than good to Edmonton.
Demand a better discussion about crime in Edmonton!
For more information about this year's homicides in Edmonton, including the names of the victims, please click here.
Here's a selection of Pitt's questionable and irresponsible statements about crime in Edmonton that the local media have published:
Let's look at some facts.
As you can see here, Edmonton's homicide rate is actually trending downward: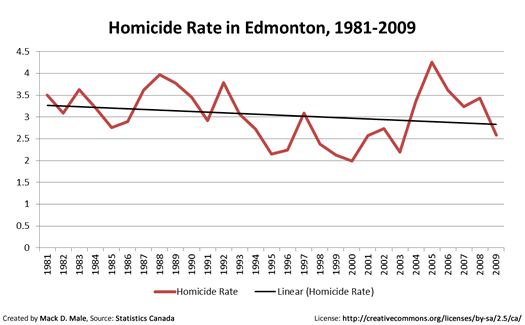 Here is our homicide rate against other major Canadian municipalities:
Edmonton is certainly not the murder capital of Canada if you take more than the current year into consideration: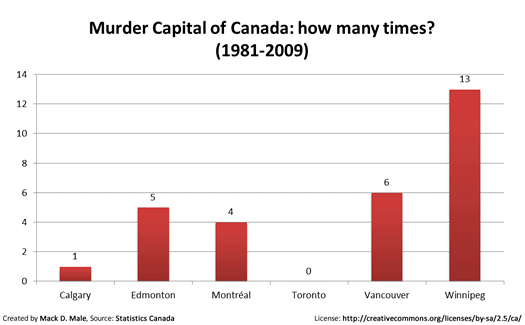 The questions we should be asking...
are not being asked (with a few exceptions).
How is 2011 similar to 2005/2006?
Why has Montreal's homicide rate declined so steadily since 1981?
Why do Winnipeg and Edmonton have such similar homicide rates?
How is Edmonton demographically distinct from other cities?
Why did our homicide rate drop after 1992?
How has EPS changed in the last ten years?
And so on...
Instead we get Bill Pitt. And this:
Demand a better discussion about crime in Edmonton!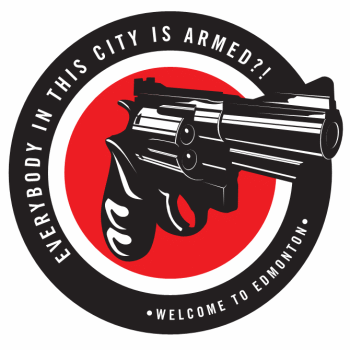 Created by Mack. Thanks to Sally for the logo and to Jeff and Adam for their assistance.
If you feel the need to get in touch with someone about this, click here.